Chimney Cleaning for Wood Burners in Licking, Knox and Coshocton Counties in Central Ohio.
Appointments by phone – Call 740-745-2593 today!
"Always do right; this will gratify some people and astonish the rest." – Mark Twain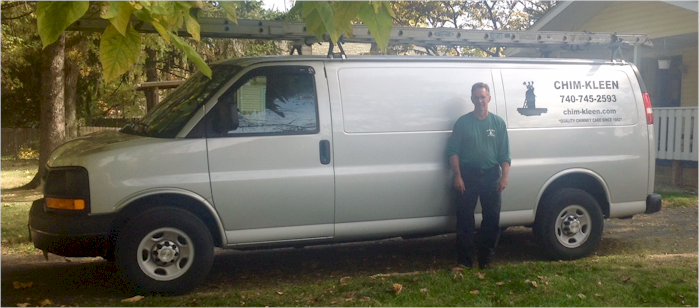 See our write-up in the Newark Advocate!
Chimney Cleaning and Related Services
Interior Video Chimney Inspections
Custom Built Stainless Steel Chase Covers
Stock and Custom Rain Covers
Stovepipes and Accessories
 Dependable, Honest and Personal Service
34 Years of Chimney Cleaning Experience
Fully Insured
Five Time Angies List Super Service Award Winner

Our Chimney Cleaning Process
A simple chimney and stove cleaning will take about an hour. To begin, we lay down tarps to protect your home from possible ash and soot.

We then use a special HEPA vacuum that is approved for live coals to prevent dust from spreading into your home (a household vacuum cleaner could catch on fire). Any internal baffles are then removed, allowing complete inspection and cleaning of both the wood burner and chimney. Once the bottom of the chimney is clear so that debris will not be trapped, the roof work can be done.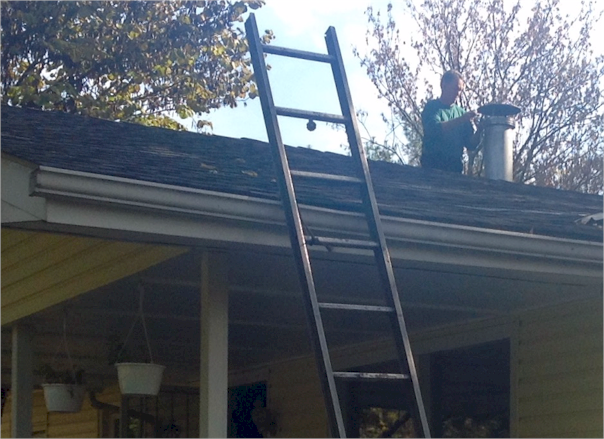 The cap is removed and all creosote is scrubbed from the inside of the chimney. The chimney cap is then put back in place and the cap screen is cleaned. If it is the screen is worn or too weathered, it will be replaced.
When the roof work is done, a pile of creosote (the black substance on top of the ash that looks like coal) will drop down. Removing the ash and soot is just a small part of the job. Creosote is scraped off. Any glass is cleaned. All gaskets are inspected and replaced if they are worn. Finally, any baffles are put back in place. The end result of the cleaning is a wood stove or fireplace and chimney that are not only clean inside and out, but are safe to use and ready for your next fire.

[See Bagel the Beagle enjoying this fire on u-tube]
Appointmnents are by phone, so call 740-745-2593 for your appointment long before the temperature drops and ensure that your wood burning heating system is ready for use on that first cold night of the fall.